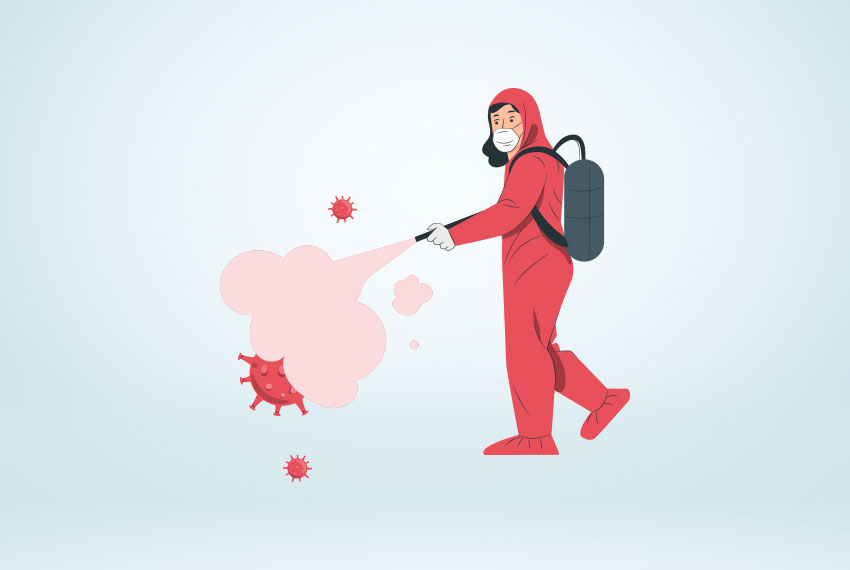 The best Sanitization Services in Navi Mumbai for you
The need for sanitization requires complete care and precision. Just wiping off the surface or dusting is not enough. You need the help of the best sanitization and disinfection services to do that. Therefore, SD Hospitality is here to offer the finest home sanitization services and office sanitization services to you
Home Sanitization Services in Navi Mumbai
If you want to get your home sanitized, we are the best name you can trust.
Office Sanitization Services in Navi Mumbai
All kinds of sanitization services for offices and industries and care is taken of everything required.
Complete Sanitization Services at the Best prices in the industry
Use of certified, high-quality and hospital grade products.
Professionals with years of experience in ensuring the best sanitization.
Kills the viruses that could cause diseases.
---
As one of the leading sanitization services companies, we are committed to offering unbeatable industrial sanitation services to our clients. The key features are as follows:
Frequently Asked Questions
---
1What are the components you should consider while choosing sanitization services?
When choosing sanitization services, consideration should be given to the prompt execution, the use of chemical-free products, and the advanced technology machines used for the sanitization process.
2What are the benefits of sanitation services in the workplace?
Maintaining a sanitary workplace increases productivity and creates a positive brand image in the mind of employees. Here at SD Hospitality, we provide the best working environment.
3What type of products we used to sanitize?
Throughout SD Hospitality's training process, we ensure that the hotel staff uses high-tech equipment and chemical-free products to sanitize thoroughly and maintain safety.
4What are basic sanitation services?
Securing a safe and clean working environment and residential space are the foundations of sanitation. Increasing sanitation has been shown to improve human health around the world, and it has been shown that poor sanitation leads to disease.
5How often should you sanitize?
SD Hospitality provides sanitizing services every week using chemical-free products with the help of a large workforce.