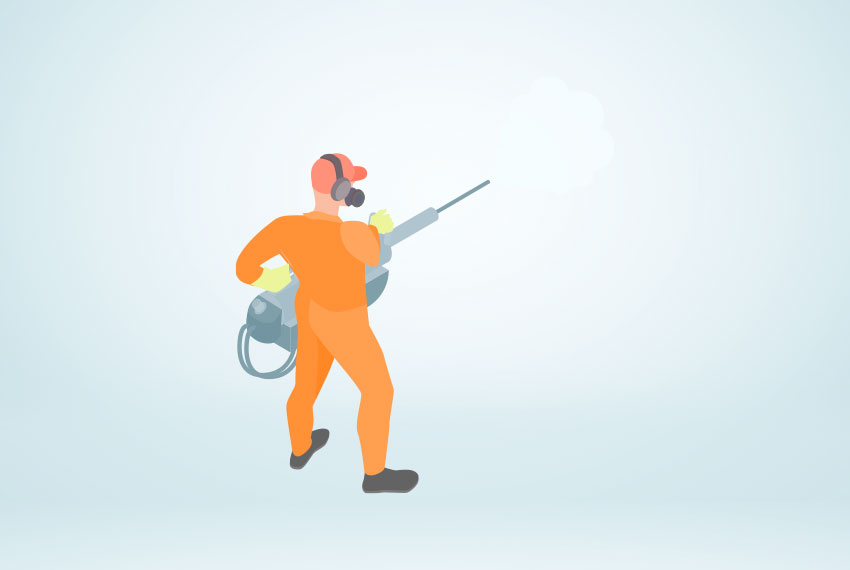 Leading pest control services in Navi Mumbai for you
Even the tiniest cracks can be an invitation to pests. Therefore, if you are looking for the best pest control services in Navi Mumbai, then SD hospitality is the one you can trust. We are a professional pest control services company with complete knowledge of how to treat and prevent problems in your home or office.
Complete inspection
We inspect the inside as well as outside of your house to ensure that nothing is left behind before or after the pest control.
Professional services
We offer professional and expert pest control services which ensure that you get rid of all your pest problems.
Pest management with the use of quality products.
Office as well as home pest control according to your needs.
Processes performed with complete safety and care to avoid any harm.
We comply with all the industrial standards.
---
You can have integrated pest management from us, as we are one of the best and trusted pest control companies you can have
Frequently Asked Questions
---
1Why pest control is important?
In order to keep your workplace job-friendly without unauthorized disruptions, pest management is essential to maintaining a work environment that allows workers to produce their best work.
2What is a pest control service?
Both furniture and interiors can be damaged by pests such as termites and cockroaches. Effective pest management is essential for offices.
3What do pest control workers do?
A pest control technician's job is to control, handle, and expel pests from residences, workplaces, and other facilities, protecting citizens and ensuring structural integrity.
4Where can I find the best pest control service in Mumbai?
Among corporate clients, SD hospitality has a reputation for providing excellent service. Our professional services in Mumbai encompass a wide range of options.
5What are the types of pest control services?
With SD Hospitality, you can eliminate pests from your facility, including agricultural pests, and use chemical-free pest control alternatives.