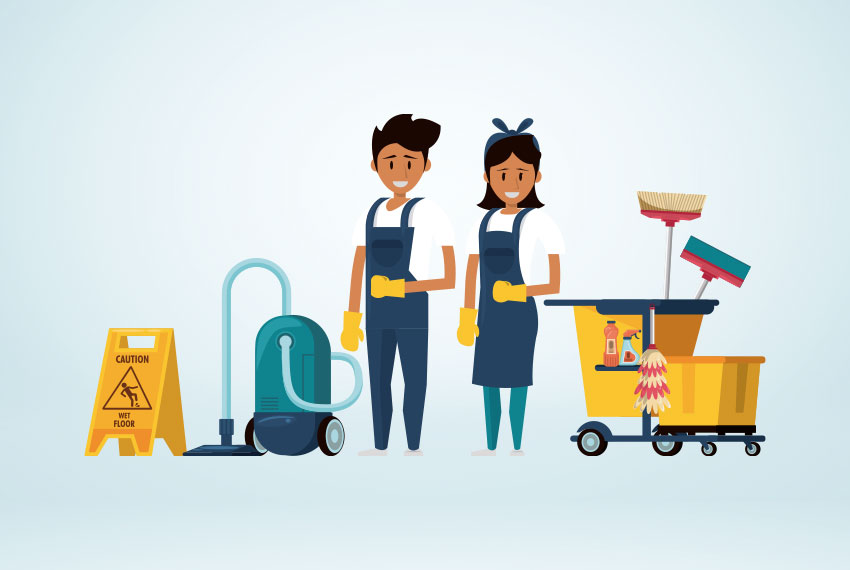 Get exceptional building maintenance services for all your needs
Whether you want building housekeeping for residential or commercial buildings, SD hospitality has the best in store for you. Alongside offering the best residential and commercial cleaning services, we aim to make a positive contribution to the health of the building as well as the occupants. We offer a wide range of services while aiming to provide complete client satisfaction.
Dedicated staff
We have a well-trained and committed staff to offer the finest building housekeeping services in Navi Mumbai to deliver the best results.
Best material and practices
We use all the practices and products that are as per industry standards while offering our home and office building cleaning services that are sure to be the best.
Building repairs and maintenance by experts.
Timely and quality services at all times.
A leading name in the industry with the best services
We follow all the industry safety standards.
---
Our facilities maintenance and residential cleaning services are trusted by a wide client base. The key features are as follows:
Frequently Asked Questions
---
1Can you clean entire buildings or multiple buildings?
SD Hospitality is a well-known facility management company, so we have experience delivering infrastructure and resources of all sizes. No matter how big or small your business is, we can help.
2What is the purpose of building maintenance?
The maintenance and repair of a building can greatly benefit a company's workplace.
3How many types of maintenance are there in a building?
Every industry is dependent on the building, and it requires a wide range of cleaning services, from stairway and door maintenance to elevator repair.
4What is building housekeeping?
All designed spaces, shared spaces, cafeterias, restrooms, and assistance areas within the building are included in building housekeeping.
5What is included in building maintenance?
A building's maintenance includes cleaning the rooms, clearing the garbage every day, and replacing damaged articles on a regular basis.